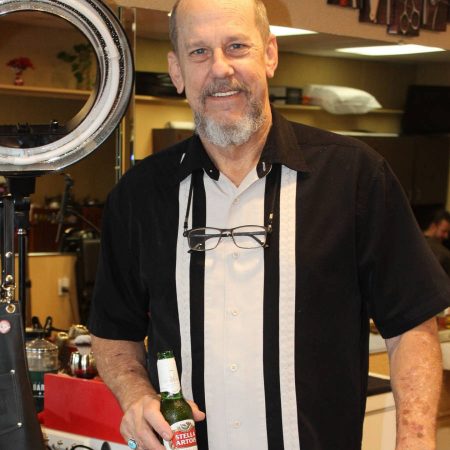 Sims Barbershop is home to World Famous Haircuts and Straight Razor Hot Steam Shaves
Rick Sims is the owner and operator of Sims Barbershop. Mr. Sims has been cutting hair since he was 16-years old, starting out his training at Paul Mitchell, a Signature Salon, then flourishing as a barber in the Tyrone area. In 2018 Rick moved to Treasure Island and opened his own shop on July 12, 2018.
Our business strives to make our customers feel like superstars, from a standard haircut or to full-blown cut, color, and style.
We are a full-service Barbershop and Salon, offering a wide variety of services, from straight razor shaves to keratin treatments.
Sims Barbershop and Hair Design was opened to provide outstanding service and quality to men, women, and children for all their hair care needs.